Blindskills, Inc. - Publisher of DIALOGUE Magazine
DIALOGUE | Other Publications | Home
About Us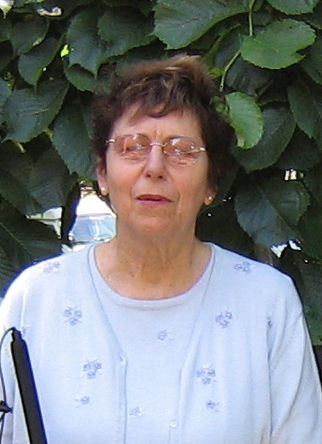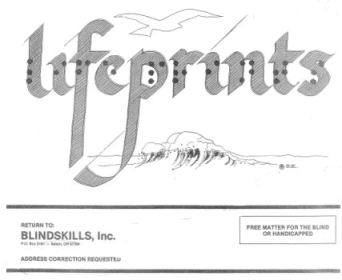 Blindskills was founded in 1983 by Carol M. McCarl, an educator from the Oregon School for the Blind who taught mainstreamed visually impaired children in several Oregon counties. Carol realized that all of her students were in public schools in which each was the only visually impaired student. It was clear to her that her students had no visually impaired role models to emulate in their everyday lives or in planning their futures. Carol founded Blindskills to distribute information to young people and their families through a new magazine, LIFEPRINTS. Each person who wrote for or was interviewed for LIFEPRINTS was visually impaired or blind. Subscribers learned about how successful blind people accomplish their work, enjoy recreational activities and pursue fulfilling lives engaged in their communities.
In 1990 Blindskills, Inc., accepted the challenge of publishing DIALOGUE, a quarterly which had been published in Berwyn, Illinois, by Don O. Nold since 1962. For five years, Ms. McCarl produced both LIFEPRINTS and DIALOGUE while teaching transition-aged students at the Oregon School for the Blind. In the fall of 1995, the contents of the two magazines were combined to become DIALOGUE Magazine, currently published in four accessible formats.
Blindskills' mission remains the dissemination of information to blind and visually impaired people and their families through DIALOGUE Magazine, a toll-free help line, two monthly local support groups open to anyone with an interest in vision loss, and our web site.
Blindskills' toll-free number can be reached by anyone in the US or Canada. We assists approximately 2000 callers in a typical year with questions about daily living, technology, services, and other specialized information relating to vision loss. Blindskills staff members also make presentations to service organizations, schools, senior centers and conferences for professionals and physicians in the field of vision impairment. Blindskills also publishes WHERE DO I GO FROM HERE, an audio CD for people who are just beginning to lose vision. The CD includes a companion piece, PROMISES TO KEEP, in print for family and friends, which gives suggestions for assisting someone with low vision.
Our Staff
Founder and Publisher Emeritus
Carol M. McCarl, MS.Ed., is the founder of Blindskills, Inc. She was the founder and editor of LIFEPRINTS and became the editor of DIALOGUE in 1990. Currently DIALOGUE's publisher emeritus, she has 35 years of experience teaching visually impaired students in Connecticut and Oregon.
Editor
B. T. Kimbrough is responsible for the preparation of Dialogue Magazine, now in its 50th year of continuous publication. Kimbrough has 35 years of management experience in broadcasting, publishing, and assistive technology, and succeeded Blindskills Founder Carol M. McCarl as the organization's Executive Director in June of 2007.
Volunteers
Cathy Bickerdike, Patty Geil, Paula Kimbrough, Melanie Lindquist, Judy Mears, Wayne Schmidt,
Tom Byers, Elaine and Noel Higgins, Diana and Neil Kliewer, Carol Locke, Terry Nichols, Donna Stone